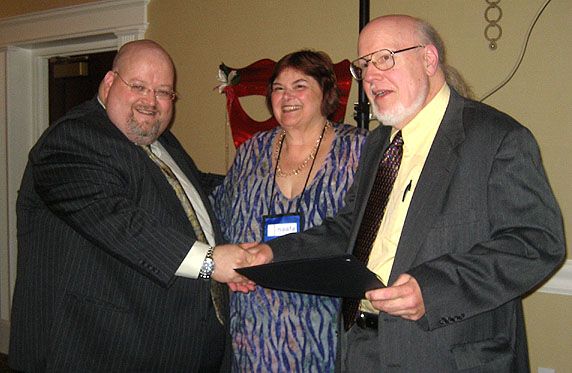 Jason Docherty, Frances White (they are co-chairs of NAAFA) and Bill Fabrey.
It was NAAFA's 40th Anniversary and Bill Fabrey, the founder FINALLY received an award.
Cheesy!
Once again the fat girls outnumber the fat boy about 50 to 1.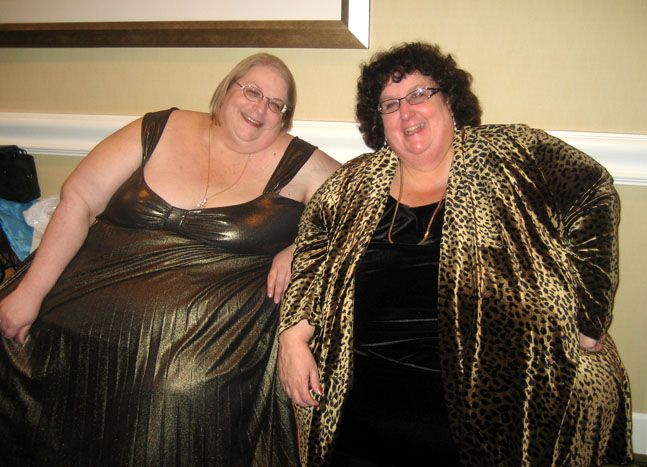 Cuter in a scooter former NAAFA President Nancy Summer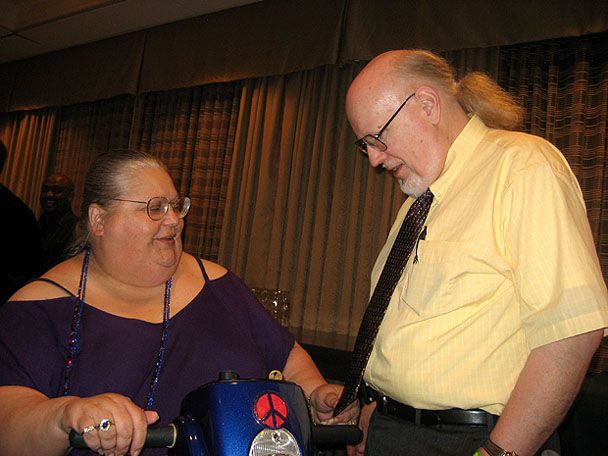 Nancy and ex-hubby, Bill Fabrey
Get a load of that impressive neck blubber!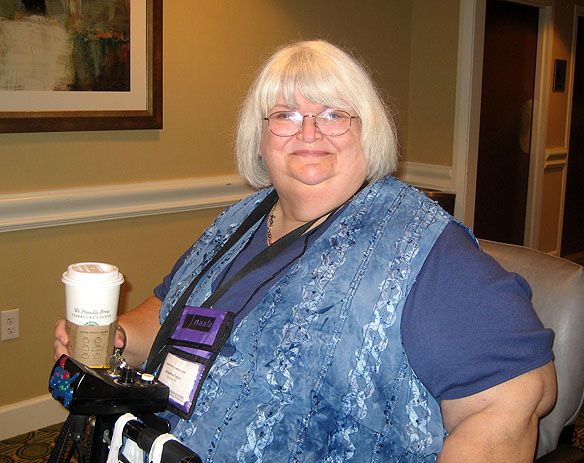 Another Sexy Scooter Siren MILF
Kara Brewer Allen (Theatrmuse/Kara) and Peter (HappyFA)
OMG! A BHM but this guy is merely an FA.
Every fatling's dream a power scooter
Fat NAAFA boy eyes a scooter. In a few short years he'll be needing one. Lucky him!
EAT!
Sexy sows on the feed but no fat boys.
EAT EAT BABY!
Sexy fat girls eating.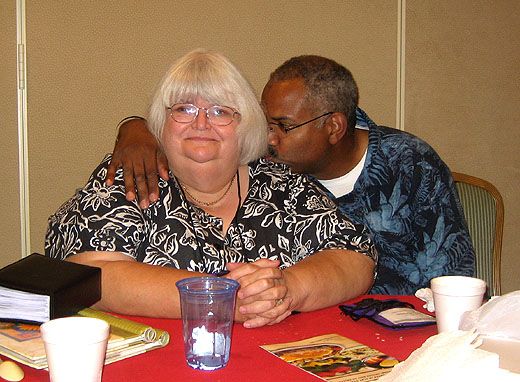 Handsome FA getting this sexy sow all warmed up for a good porking OINK! SUUUUUUU EEEEEE
AHHH! A prelude to NAAFA Convention debauchery. NAAFA has been very schizophrenic regarding fat porn but their conventions are orgies of food and fat girls.
Some images speak for themselves. Peace and food. Food is love.